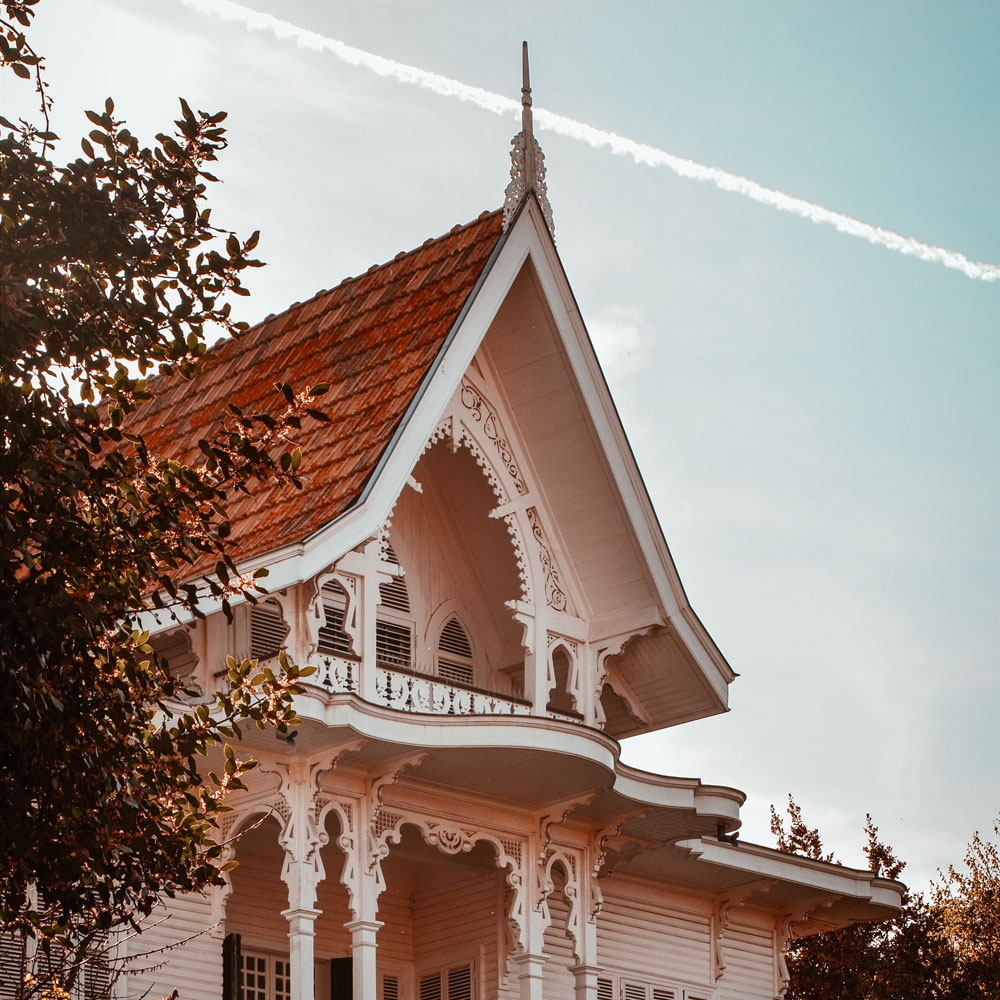 Homeowners insurance
Call (228) 868-9270 or (228) 467-1152 to get a homeowners insurance quote from one of our agents.
What is homeowners insurance?
Homeowners insurance is informally known as "home insurance" for your primary residence or any home/condo/townhome you own. Homeowners policies are package or multiline policies that provide coverage for both property and liability exposures.
Property coverage
Coverage A – Dwelling
Covers damages to your house that are NOT excluded. Coverage A also includes the face amount received if your home was totally destroyed by a covered damage.
Coverage B – Other structures
Covers damages, that are NOT excluded, to detached structures such as a detached garage, work shed, or property fencing.
Coverage C – Personal Property
Covers damages, that are NOT excluded, to personal property. Personal property can include household items and other belongings such as electronics, clothes, furniture, and appliances.
Limits of liability
Special limits of liability apply to some precious stones, jewelry, watches, coin collections, and firearms. In this event, these items may be covered by an endorsement on your policy referred to as the Personal Articles Floater. These items may also be scheduled on your policy based on an official appraisal.
Coverage D – Loss of use
The policy will cover necessary living expenses up to the stated limit, incurred by the homeowner, to continue as best as possible the normal standard of living when the house cannot be occupied due to a covered loss.
Liability coverage
Coverage E – Personal Liability
This coverage protects the homeowner against claims arising from accidents to others on property that the homeowner owns or rents in which the homeowner is liable for.
Coverage F – Medical payments
Coverage is limited to an amount per person and per accident for injuries occurring on the homeowner's property to persons other than an insured, or elsewhere if the homeowner , a member of the homeowner's family, or the homeowner's pet is liable for injury. An important thing to note about "med pay" is that payment is made regardless of legal liability.
Insured persons usually consist of name insured and their spouse, resident relatives, and others under the age of 21 in the insured's care, as well as full-time students under the age of 24.
Additional coverages
Flood insurance is sometimes excluded under a homeowners policy. In this case, flood insurance can be purchased through a separate policy.
Mobile home insurance can be an endorsement to a dwelling or homeowners policy or written as a stand-alone policy.
Umbrella liability coverage provides additional liability insurance over and above the basic coverage provided by underlying liability insurance. This policy requires certain underlying coverages before it can be purchased. Umbrellas can sometimes cover some losses excluded by the underlying liability insurance.
Extra contents coverage
Earthquake insurance
Debris removal
Reasonable repairs to protect property from further loss.
Trees and shrubs
Property removed to protect family from further loss (usually 30 days but subject to change).
Endorsements
Scheduled Personal Property
Provides a separate schedule of insurance for one or more of nine major categories of valuable property. The nine major categories are, but are not limited to jewelry, furs and fur trimmed garments, cameras, projectors, films and related equipment, musical instruments, silverware, golf equipment, fine arts, coin and stamp collections.
Permitted incidental occupancies
Can override exclusions applying to insured's business activities conducted on the resident's premises.
Home daycare
Extends liability coverage to apply to daycare operations. Changes liability coverage from an occurrence to an aggregate limit.
Dwelling insurance
Dwelling insurance is the other kind of homeowners' policy. Dwelling insurance policies only insure property. Structures that are eligible for dwelling insurance are as followed:
Vacation homes
Rental property
Dwellings with up to 4 units
Dwellings under construction
Mobile homes (permanently located only)
Here at Allen & Smith, we recommend that all dwelling insurance policies are to be written on what we call a "special form". Policies written on these forms provide the most coverage against the most perils and damages. Like homeowners insurance, dwelling insurance is also broken down to five different coverage types under the property section.
Coverage A- Dwelling
Coverage B- Other structures
Coverage C- Personal property
Coverage D- Fair-rental value
Coverage E- Addition living expenses
Where dwelling insurance policies and homeowners insurance policies differ the most is with personal liability and medical payments. In a homeowners policy, personal liability and medical payments is included, where in a dwelling insurance policy it is not included. However, these coverages can be added to a dwelling insurance policy by an endorsement. In a dwelling insurance policy, though, these coverages are labeled different from how they are labeled in a homeowners policy. They are labled as followed:
Coverage L- Personal liability
Coverage M- Medical payments
Though they are not included in your dwelling policy, we strongly recommend that they are added as an endorsement on your dwelling policy!
Bundle & Save
When you bundle your auto and homeowners' insurance coverage you can save on your premium. Ask an agent about bundling your insurance and saving today!