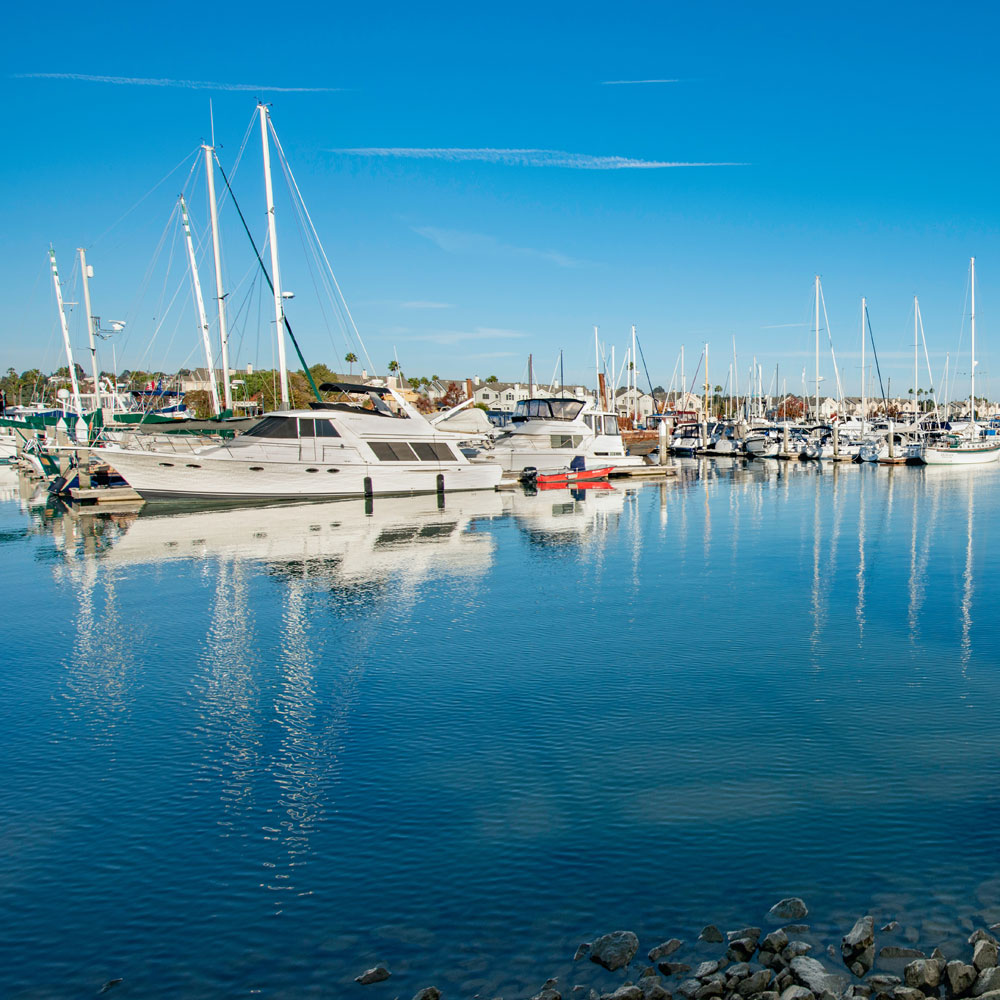 Boat & Watercraft insurance
Call (228) 868-9270 or (228) 467-1152 to get a boat or personal watercraft insurance quote from one of our agents.
What is boat and personal watercraft insurance?
Boat and watercraft insurance covers your boat or watercraft for both property and liability exposures.
Boat & Personal Watercraft Coverages
Bodily injury liability
If you are liable for an accident and someone is injured, this personal watercraft coverage can help pay their medical bills and loss of income.
Property damage liability
If you are liable for an accident, this personal watercraft insurance coverage helps pay for damages to another person's watercraft or property. Pollution liability coverage and wreckage removal may be included in this policy package as well, just ask to make sure.
Collision
Collision pays for damage to your personal watercraft, motor, trailer, and permanent and portable equipment (items not permanently installed into/onto the watercraft) if you're in a covered accident with another watercraft or object.
Comprehensive
Comprehensive coverage, also known as "other than collision" coverage, can help pay for damage to your personal watercraft, motor, trailer, and permanent and portable equipment from losses other than collision. This includes damage from fire, theft or storms. Similar to your automobile policy if you have comprehensive coverage.
Uninsured motorist
Helps protect you and your personal watercraft, motor, trailer, and permanent and portable equipment from an uninsured or hit-and-run boater.
Underinsured motorist
Helps protect you, your watercraft and equipment from drivers who do not have enough insurance to cover the costs of an accident.
Medical payments
Medical payments can help cover medical bills if you or others are injured while operating or occupying your personal watercraft. This is only if you are liable for bodily injury that results in medical expenses for others.
Fuel spill
This coverage pays for fuel spills, no matter how the spill happened: sunken boat, leaking tank, or a mishap at the fueling station.
Wreckage removal
If your boat sinks, it'll cover the cost of removing your boat from the water (if removal is legally required).
On-water boat towing and labor
If your boat is disabled or breaks down on the water, boat towing insurance pays for on-water towing, jump starts, soft un-groundings, and fuel delivery if your boat is disabled on the water. Some limits may apply, so be sure to ask.
Roadside assistance
This coverage comes standard if you have trailer coverage on your policy—it'll pay to tow your disabled vehicle to the nearest repair shop.
Water sports coverage
Water sports coverage pays for any injuries or damages you caused from tubing, knee boarding, wake boarding, wake surfing or other similar activities. Parasailing, kite boarding or other activities in which someone is pulled through the air won't be covered.
Total loss replacement
Available for purchase if you're the original owner of your boat and it's no more than one model year old. If your boat is totaled within 5 model years, it'll buy you a new one or give you the amount that you originally paid for your totaled boat.
Fishing equipment or carry-on items
You can get full replacement cost up to a specific limit for fishing equipment and for personal property such as scuba gear, phones or other items that you carry on board and are lost or stolen. Check with us to see what your limits could be.
Mechanical breakdown coverage
It pays to repair or replace the lower unit of an outboard motor, or upper & lower units of an inboard/outboard motor if you have a mechanical breakdown. It'll still cover it if it's caused by general wear and tear. Starts at $38/year. Usually does not apply to jet drives or inboard motors, so check with us to make sure you are qualified for this.
*All of these may not apply to every policy, please ask to make sure you have all the coverages you need!